Demolition Waste Dumpster Services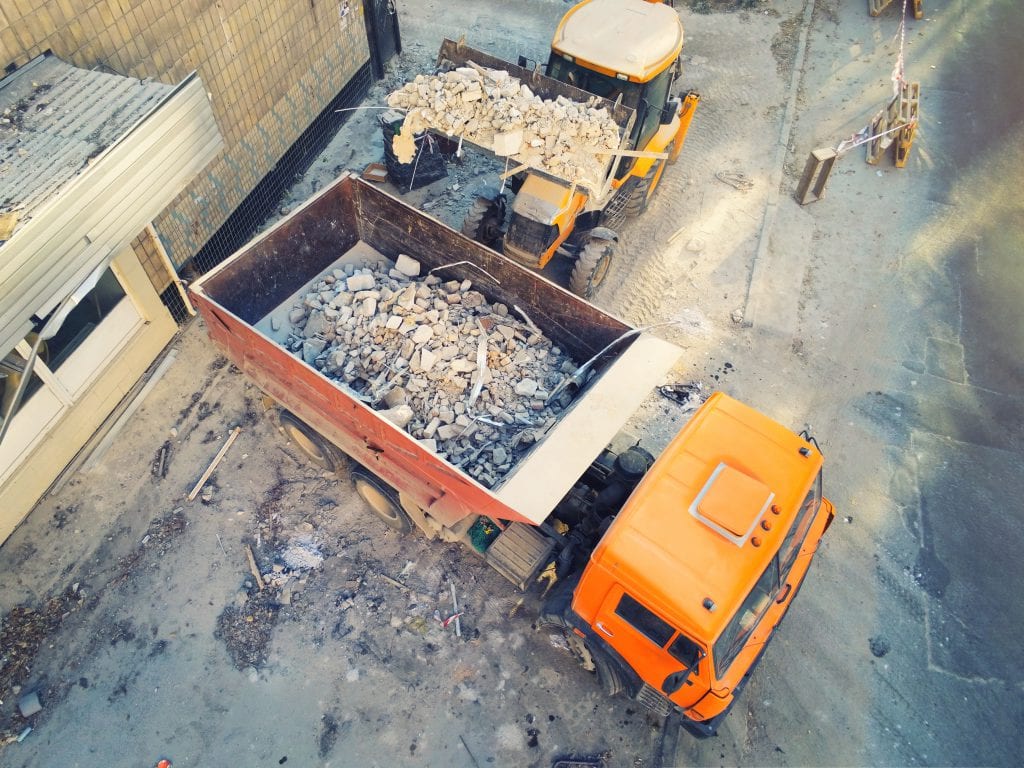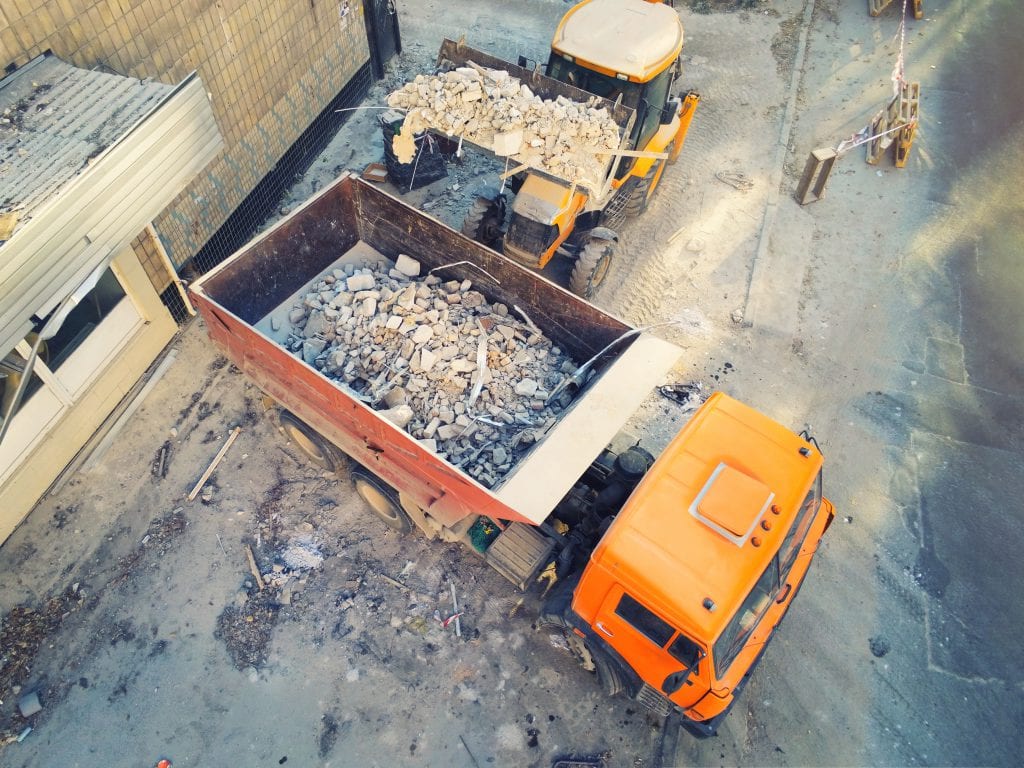 When you think about demolishing a part of your property, house, or maybe an entire building, you need to consider the amount of debris you will have to get rid of. And we assure you that it will be as annoying as it sounds and seems the first time. The main reason why this part of any demolition project is hard and causes headaches is that it isn't easy to dispose of this type of waste.
To begin with, you need to make sure you have a place where you can toss or throw everything. Debris, rubbish, junk, any kind of waste that will be involved during the demolition and won't be either necessary or useful anymore. Then, did you think about how you're going to dispose of everything?
Doing it box-by-box—if you considered using this method—is quite difficult, exhausting, and not the best way to deal with debris and rubbish. Therefore, you might be interested in what we have to suggest: what about a dumpster? You should be familiar with it since you see at least one every day on the streets. Probably even in front of your neighbors' properties.
What role does it play in all this? 
It will be the container you need to take all the debris and waste from the demolition to not leave anything in the middle of the streets or the work area. And will make your life easier when it is time to get rid of everything once and for all. Now, to obtain a dumpster that meets the disposal needs you can contact us at Greeley's Premier Dumpster Rental & Roll Off Services.
We have all the different sizes of containers available that are perfect for the demolition project you might have in mind. And the best part about accessing our containers is that:
You won't have to worry about the final disposal.
Our dumpsters resist all types of materials and items—which means you can toss everything you don't need and any kind of waste.
We include an empty and return service when providing you with containers.
The final benefit or service consists of picking up a bin you might have filled with waste and needs to be emptied to allow you to toss more inside. We will empty it and return the container in no time to ensure you can continue with the demolition and cleanup of the area.
Can you access more than one? 
If you have a large project in mind—like demolishing a building or something similar—, you can request more than one dumpster. Overall, you can access as many as you want for a specific period of time you will agree and set with us. However, there's no need to pay for more if you are thinking about having more space since we have the empty-and-return service included.
Unless you wish to have more containers. That being said, we have many services available that cover this kind of disposal need and many others. Therefore, don't hesitate to ask about our Demolition Waste Dumpster Services, and the others available for you and anyone in need of them.
We offer the best dumpster rental services throughout the state of Colorado.
From roll off dumpsters to residential & commercial cleanup services, we are your top choice when it comes to finding a reputable dumpster company in your area.
We offer the best dumpster rental and cleanup services in Greeley, Colorado. We also offer roll-off dumpster services, residential & commercial cleanup services, small & large dumpster rentals, construction cleanup, waste containers, junk removal dumpster services, demolition removal dumpster services, & much more.