Dumpster Cleanup Services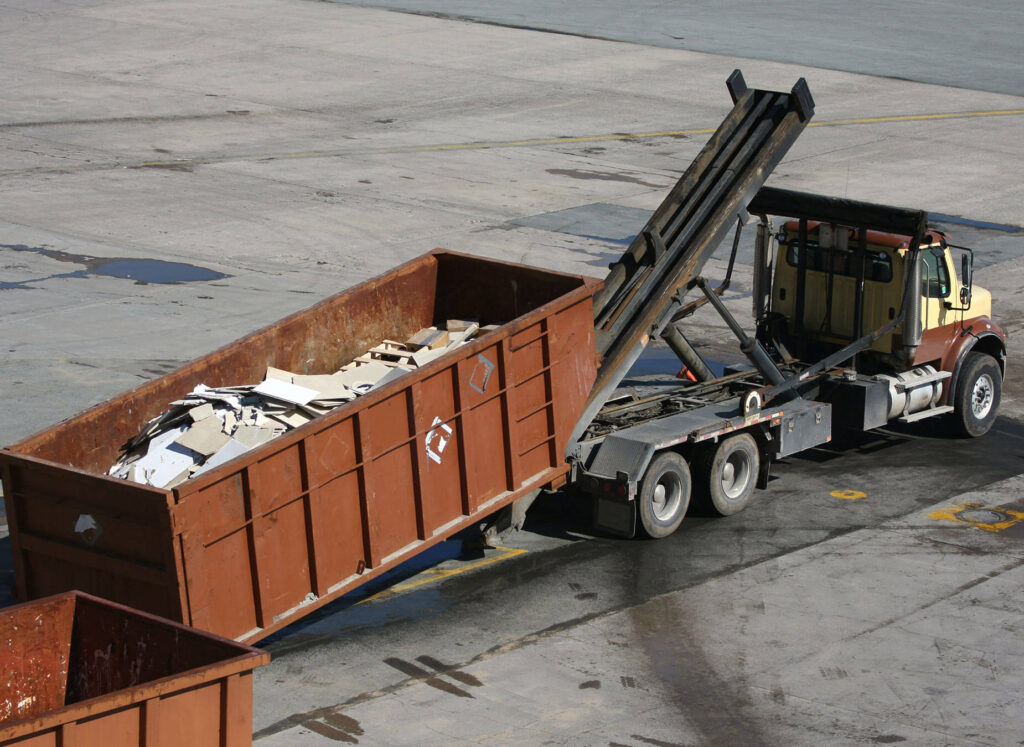 Cleaning is always one of the hardest parts of carrying out a project, and we know you're not part of the small group of people who actually likes to deal with it. However, even if you like it or somehow, enjoy the whole task sometimes you won't be able to do it yourself. There's a lot of junk, trash, and waste in your home, business, or company.
Therefore, what we're telling you about cleaning applies to any kind of project you have in mind. Now, when we talk about cleaning, projects, junk, debris, and more, the first thing you need to think about is: where are you going to put all the waste? At Greeley's Premier Dumpster Rental & Roll Off Services, we have the answer and solution for your problems with the junk in your project.
In our company, we provide dumpster services that include the cleanup of all the waste in your property. This means that with our help you will obtain a dumpster or container where you can dispose of all the junk, debris, or trash you have. Providing you with a dumpster that goes according to your needs is part of the most basic service our company provides.
However, if you require Dumpster Cleanup Services there's something extra about it which consists of dealing with the entire cleaning for you.
What does this service include?
First, we will place the required dumpster in the right place of your property—commercial or residential—to make sure it doesn't obstruct your project and allows you to work freely. Don't worry, we will help you to determine the container you need according to the amount of junk or debris you will remove or throw away, which also depend on the project you're carrying out. Once this is done, we will proceed to help you with the whole cleaning to guarantee that your new construction, remodeling, or any other project you have, looks perfect and free of the trash.
To make this happen, we have well-trained and experienced experts that will be there supporting you through the process and guaranteeing that you are getting rid of all the junk. If you're wondering why would you need such a service when you could deal with the unwanted items or trash, there's only one answer: because it is too much for you. Most people underestimate how much work it takes to deal with this since they believe there are only a few items to remove or a small amount of trash and debris to get rid of.
When the truth is that there's a lot of junk that won't fit in the small containers, they—and you, probably—are planning to use.
Is it too expensive?
This is the most common and frequent question we are asked in our company, and we understand why. Fortunately, Dumpster Cleanup Services aren't expensive and homeowners, business owners, or any person with a project in mind that will require to get rid of debris, trash, or junk, can afford it. Besides, in our company, we have made sure to provide affordable services that allow anyone to resort or come to us and get what they need.
Don't be afraid of hiring our services if you're not a professional. At the end of the day, you also need to deal with all the waste and ensure that it won't bother you. All this, without having to spend a lot of money nor having too many headaches by trying to handle it yourself.
We offer the best dumpster rental services throughout the state of Colorado.
From roll off dumpsters to residential & commercial cleanup services, we are your top choice when it comes to finding a reputable dumpster company in your area.
We offer the best dumpster rental and cleanup services in Greeley, Colorado. We also offer roll-off dumpster services, residential & commercial cleanup services, small & large dumpster rentals, construction cleanup, waste containers, junk removal dumpster services, demolition removal dumpster services, & much more.