Community Cleanup Dumpster Services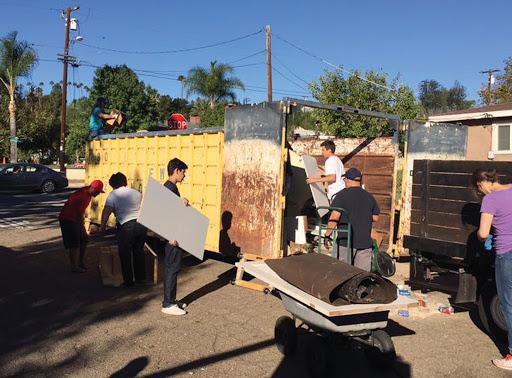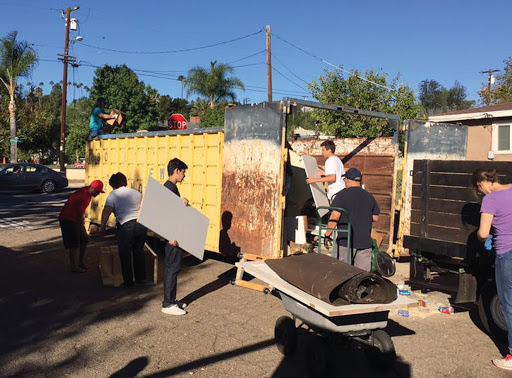 Caring about how clean your neighborhood is will be one of the best ideas and worries you will ever have. However, trying to organize a cleanup or dealing with it alone is a lot of work and requires more than a small plan to make it happen. To begin with, you can't do it alone unless you're thinking about doing section-by-section in your community.
Therefore, the first thing to do is to find enough volunteers or make your neighbors and people in the community cooperate with the entire cleanup. Once this is done and dealt with, what's next? Plan where you will toss or throw all the waste from the cleanup. And our company, Greeley's Premier Dumpster Rental & Roll Off Services, can help you with this part of the project.
We provide Community Cleanup Dumpster Services as one of our main options for professionals or people who just want to get the job done and have a clean community. Therefore, don't hesitate to contact us. However, if you have questions about why would you need a dumpster or how much it will cost, we can answer them right below.
You will deal with large amounts of waste 
When you clean your property or house, do you usually throw a lot of junk? We bet you do! At least, when it is a whole cleanup. Imagine doing the same to an entire community, it for sure has a lot of waste all over it from houses, properties, yards, and more.
When you carry out a project of this magnitude you need to make sure that all the waste and junk you will collect and dispose of won't be in the curbs or streets. After all, they will only interfere with the people passing by and the routine of everyone. With a dumpster, you will be able to toss all the junk and waste without worrying where they are and how you're going to dispose of everything.
Our company will provide you with the right container when it comes to size and your project at hand. And we can always offer you two options if you really have a lot of waste that won't be handled with only one dumpster:
You can ask for our empty and return service that consists of picking up your dumpster periodically or when you fill it and returning it to its place once we empty it.
You can always rent more than one dumpster to meet all your disposal needs and requirements.
They are comfortable and affordable
Unlike what most people believe, containers can be your saviors when it comes to this type of project and many more, like construction, renovation, or other cleanups. They are useful to toss furniture, window, debris, and any kind of material or element that won't be needed anymore. And the service—regardless of the type and size of dumpster you rent or need—isn't considered expensive.
You can find very good deals depending on the company you use to obtain the containers and the conditions or terms when renting it. In our company, we have excellent costs, and we assure you that you'll be more than satisfied with not only the prices but also, the quality of our dumpsters and services.
We offer the best dumpster rental services throughout the state of Colorado.
From roll off dumpsters to residential & commercial cleanup services, we are your top choice when it comes to finding a reputable dumpster company in your area.
We offer the best dumpster rental and cleanup services in Greeley, Colorado. We also offer roll-off dumpster services, residential & commercial cleanup services, small & large dumpster rentals, construction cleanup, waste containers, junk removal dumpster services, demolition removal dumpster services, & much more.