Storm Cleanup Dumpster Services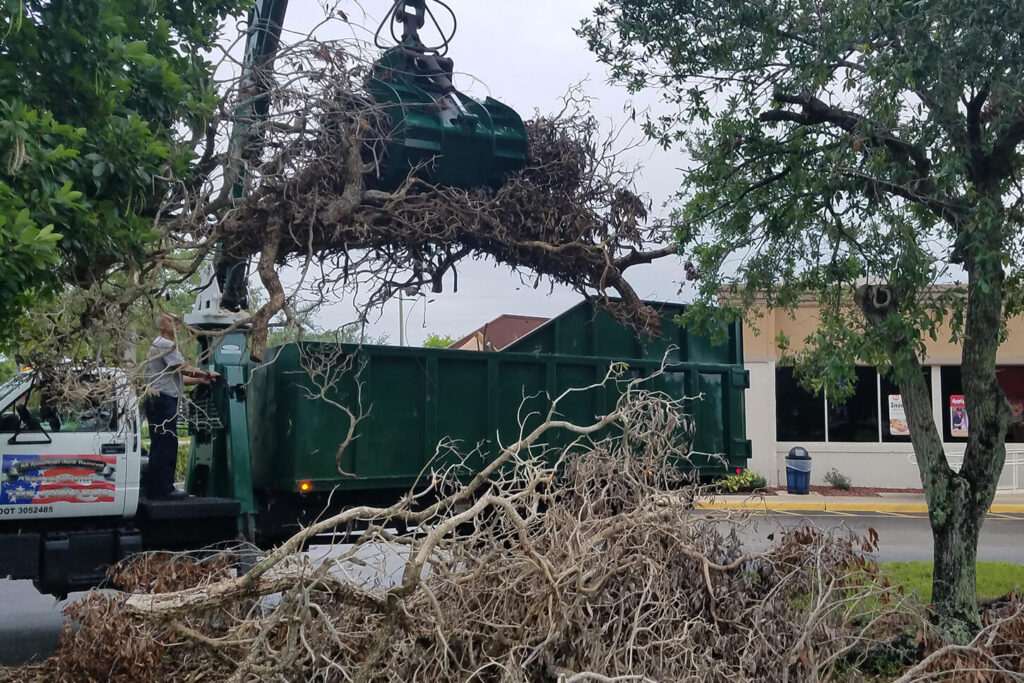 A storm will cause problems before, during, and after it happens, so it is always necessary to be prepared for the mess it entails. Now, if we had to mention one of the most exhausting, tedious, and difficult parts to deal with when it takes place, that would definitely be the cleanup. It is difficult to handle it for several reasons:
Having to look at all your goods and belongings lost isn't something anyone can enjoy.
It takes a lot of time and effort.
The disposal of all the junk, trash, and waste is difficult when you don't know what to do or how to do it.
Luckily, we might be able to help you with the last one so you don't have to struggle to try to find a solution for this. Even though we can't help with the other two—and we wish you luck with everything—, solving the problem of where to dispose of everything will help a lot.
At Greeley's Premier Dumpster Rental & Roll Off Services, we provide our containers for storm cleanups so people can toss all the waste and trash without working more than necessary. And this isn't only available for individuals but rather a group of people or professionals carrying out this task.
What are the benefits of renting a dumpster for this? 
You won't have to use small boxes or many trash bins to toss all the waste and junk one by one. The disposal—the final one—will be difficult as well and if you think carefully about it, all the cleanup will take more time than necessary or you would like to without the right space to throw things. A dumpster is always perfect since you don't have to worry about being too careful with it nor with the dispose of everything.
After all, renting one comes with the service—at least, in our company—of getting rid of everything once you have filled the dumpster or you finished the cleanup. In simpler words, you won't have to worry about anything nor get more exhausted than you would like to. Besides, depending on the dumpster you decide to acquire for the cleanup, you can move it, toss everything from the top of it or walk things inside.
The process can be quite comfortable if you make it happen with the right choice. And if you have no idea about it, our experts will always provide you with advice so you can choose the one that meets your needs. Of course, we will keep in mind the budget and you won't pay for more than what you need.
Can you rent more than one? 
If necessary, yes. You can rent as many as you want in fact, but we assure you that won't be necessary unless you have a lot of trash, junk, and waste to deal with. And yes, we know it can be quite messier than most people think since tree removal and many other things could take place, making you use more space of the container.
However, this involves spending more money that, if you can't afford to do, we can always empty the dumpster when you fill it and return it so you can continue with the cleanup. Making everything cheaper and more suitable depending on your budget and needs. But you're always welcome to request as many as you want or need, and just let us know for the time you will be renting them.
We offer the best dumpster rental services throughout the state of Colorado.
From roll off dumpsters to residential & commercial cleanup services, we are your top choice when it comes to finding a reputable dumpster company in your area.
We offer the best dumpster rental and cleanup services in Greeley, Colorado. We also offer roll-off dumpster services, residential & commercial cleanup services, small & large dumpster rentals, construction cleanup, waste containers, junk removal dumpster services, demolition removal dumpster services, & much more.