Recycling Dumpster Services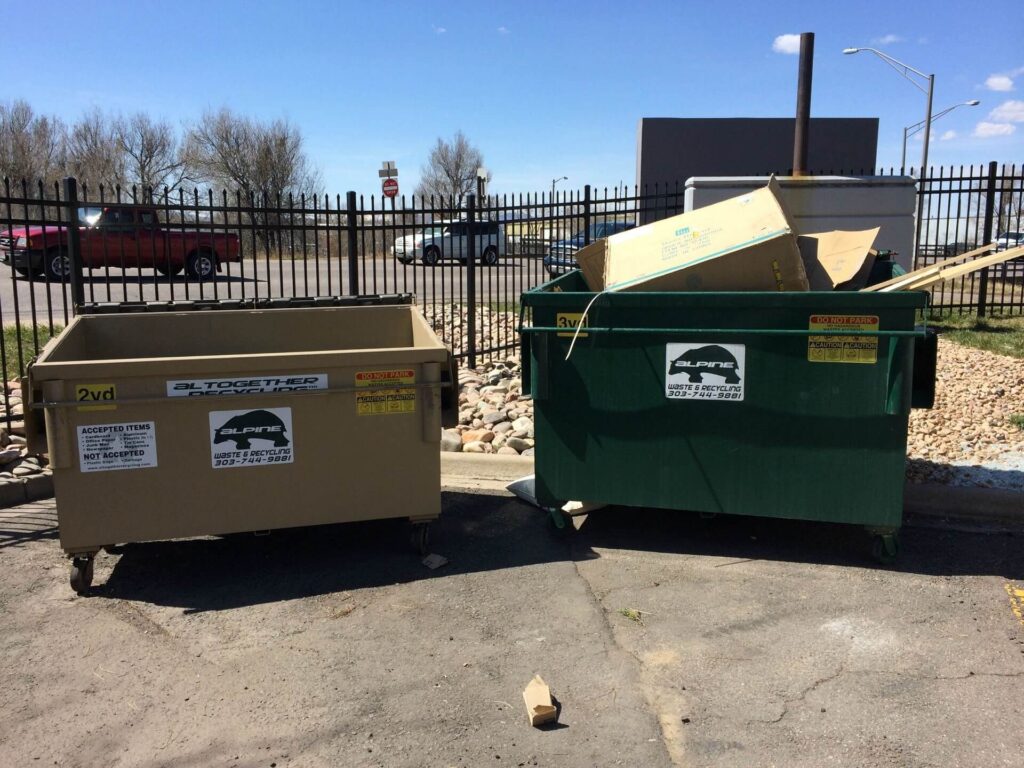 Not everything you toss away or need to get rid of is useless. Actually, many of the things you have in your property or work area can be used again if you choose the right option to dispose of them. And we're not talking about donating items and what you consider junk now—although it is a good option—. We're referring to the need for recycling things and how many of the objects or items you have at home or in your property qualify to be part of the process.
Unfortunately, most people throw everything away in the same bin: glass, plastic, paper, metal, and more. And this only makes the process of recycling more difficult and exhausting. However, if you want to follow the idea we're giving you—which is the correct one in our opinion—you can always designate a space to toss everything that goes for recycling.
And this applies to projects you're carrying out, a daily basis, or anything that involves getting rid of some trash, junk, and waste. You just need to make sure that the space you use to put everything inside is suitable for the mission or idea you have in mind. We at Greeley's Premier Dumpster Rental & Roll Off Services can help you by providing a special container for this task. You can throw everything for recycling inside and we will deal with the rest of the process.
Do recycling dumpsters exist?
Of course, they do! We're sure you've seen those containers on the streets, probably even in your neighborhood, or need your building, where people toss all the trash and waste they have. If you want to have a specific container that will be used to recycle specific materials or elements that aren't useful anymore or you—and many other people—don't want or need, you can have it.
Our company will provide you with this specific dumpster so people can start throwing everything in the right place depending on if it is for recycling or not. And we will make sure there's a scheduled pick up according to your disposal and recycling needs. In this way, you will always have an empty container where you and other people if necessary, can toss all their things. Now, you can also use this dumpster for one-time projects instead of on a daily basis.
How can you rent one from us?
By calling, emailing, or visiting us. You're welcome to request one via our website as well. It isn't difficult to access a container in general, which is why you won't have problems is you make the decision of renting one or even more. We will deliver it as soon as you request it and pick it up when it's time or you've finished with the project.
Our Recycling Dumpster Services include many options and alternatives, not only a simpler pickup and delivery as many times as needed. Just make sure to ask for more information and let us know your doubts so we can also help you to choose the right container for your needs.
We offer the best dumpster rental services throughout the state of Colorado.
From roll off dumpsters to residential & commercial cleanup services, we are your top choice when it comes to finding a reputable dumpster company in your area.
We offer the best dumpster rental and cleanup services in Greeley, Colorado. We also offer roll-off dumpster services, residential & commercial cleanup services, small & large dumpster rentals, construction cleanup, waste containers, junk removal dumpster services, demolition removal dumpster services, & much more.