Junk Removal Dumpster Services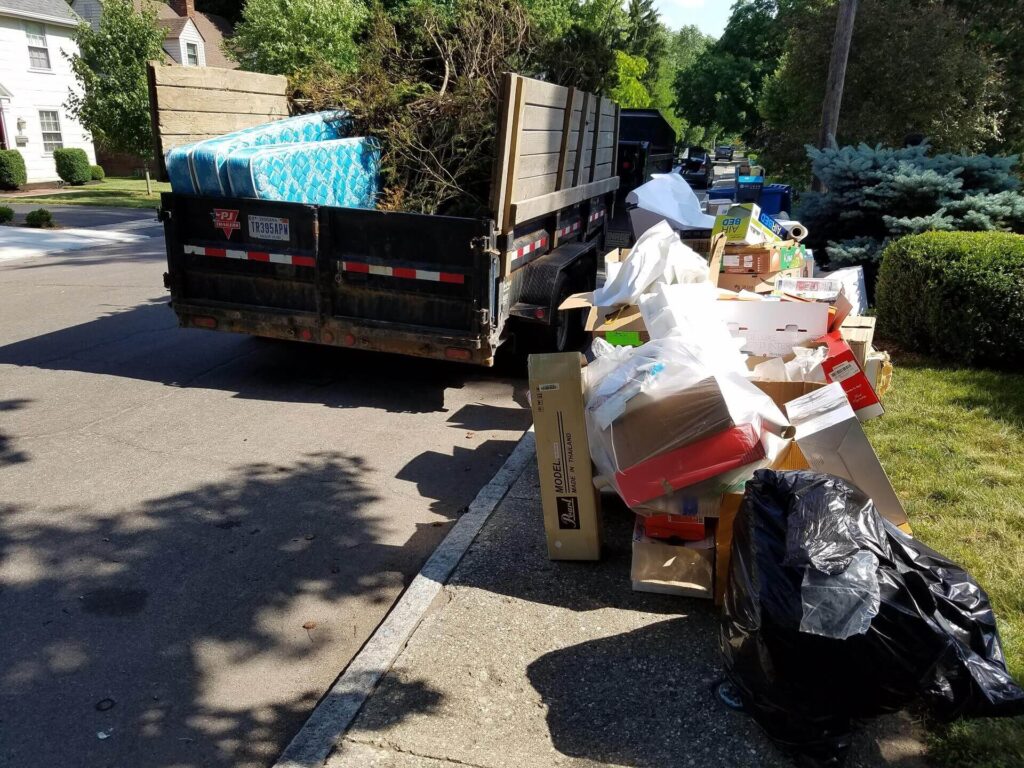 Have you seen all the junk you have in your office, home, or any property you own? If you haven't that's probably because you haven't noticed that most of the belongings or goods you have are not useful anymore or you just don't need them. Therefore, they are not items that you should try to keep but rather junk that needs to say "goodbye" so you can use the space for something useful.
Did we go too far? You will understand as soon as you think about starting to get rid of all the things you haven't used in a long time and know you don't need it anymore. Once you do this, we are sure you're going to need more than a few boxes to put everything to finally, toss it away, or donate what can be useful for others. If you are aware of the amount of junk you have and need to get rid of it, having space where you can put it and make sure the disposal won't be hard is crucial.
And we might have the solution for this. At Greeley's Premier Dumpster Rental & Roll Off Services, we can provide you with dumpsters where you can toss or walk inside all the items you will disappear from your sight. And either if you want to get rid of it or donate it to someone else, we will help you to handle the process without problems.
Is it necessary to rent a container?
It isn't an obligation and we're sure you will find other options for your removal needs. However, regardless of being a company that provides this service, we find it an affordable and comfortable way to handle your needs. After all, Dumpster Rental isn't expensive at least, not as much as people make it look most of the time.
And we personally make sure to offer good prices so everyone can be happy with what is paying for and ensure that you and other people can access our services. That being said, you also need to know that containers don't come in large sizes only. Most people associate the word "dumpster" or "container" with a huge type of box where you can throw even a car, and although this is possible, there are small ones as well.
We're sure you have seen them on the streets or maybe in your neighborhood. Small, medium, and perfect to toss some trash and waste, but they don't take the entire curb or street. You could always rent one of those if you don't have too much junk to remove, and we will still help you to dispose of everything at the end of the day.
When can you receive your dumpster?
If you're going for this option and you need it as soon as possible, just make the call, email us, or visit our offices. We will deliver the container you need for your junk removal task the same day or within 24 hours so you can start right away. And we will pick it up whenever you give us a signal or you can schedule the time when you want our team to go and dispose of everything for you. Don't let the junk surround you nor leave it in the middle of the curb and street when you could have a space designated for it.
We offer the best dumpster rental services throughout the state of Colorado.
From roll off dumpsters to residential & commercial cleanup services, we are your top choice when it comes to finding a reputable dumpster company in your area.
We offer the best dumpster rental and cleanup services in Greeley, Colorado. We also offer roll-off dumpster services, residential & commercial cleanup services, small & large dumpster rentals, construction cleanup, waste containers, junk removal dumpster services, demolition removal dumpster services, & much more.