Interior Home Remodels Dumpster Services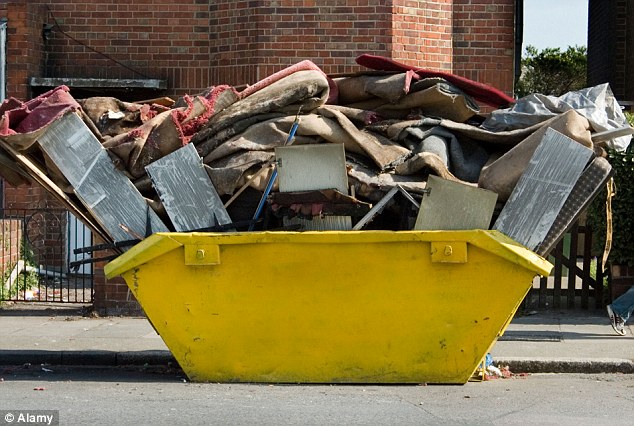 Dealing with your floors, roof, walls, and any element inside of your property is always difficult. And those things include all the furniture and appliances you probably don't think too much about when starting to consider a project that involves remodeling your interiors. If you feel identified with what we just said, we are glad we were able to help you.
After all, it is necessary to have all aspects and parts of the idea on-check so you can guarantee yourself a project that won't give you headaches and will result in nothing else but something good. Now, what do we consider to be a very important part of an interior remodeling project? The place where you will be able to throw everything you won't need anymore.
Remodeling involves something quite specific that most people don't see at the beginning: getting rid of several elements. Be it the materials or parts you're removing to replace for something new, or elements in your property that won't have a place in your design anymore. Whatever it is, something is for sure: you need a place to toss them and dispose of everything once you're done with your remodeling.
At Greeley's Premier Dumpster Rental & Roll Off Services, we can provide you with space you need to throw all the waste in your remodeling project. How? By offering containers that will meet all your disposal needs and make the task of getting rid of the debris and other elements, simpler.
Why do you need a dumpster in the first place?
Because we're sure the idea of leaving your debris or waste in the middle of the street, maybe in the curb, isn't appealing to you nor for anyone near your property. Besides, disposing of everything will be hard to deal with and all the rubble or waste will only interfere with the interior remodeling in your home. Therefore, the idea of renting a dumpster isn't bad when you consider this and other aspects. And in our company, we have several options that are affordable, flexible, and can meet all your disposal needs.
Now, can you pay for one and how much does it cost? A container isn't that expensive, at least, we suggest you to not believe what people tell you about it. Especially if you're trying to find Interior Home Remodels Dumpster Services. To begin with, the size of the dumpster matters and influences in the price, and its type as well.
If you're going for this project, we're sure you will need between a 20 Yard or 30 Yard dumpster. Which is part of the most affordable ones and won't make you spend time in finding another place to deposit your waste and debris.
How to access our services?
You only need to call us or send an email with your inquiries and needs. We will make sure to help you choose a dumpster that goes well with your needs or provide you with the one you have in mind right away. Just say the words, and we will deliver it in no time and pick it up whenever you finish or fill it and need an empty one.
We offer the best dumpster rental services throughout the state of Colorado.
From roll off dumpsters to residential & commercial cleanup services, we are your top choice when it comes to finding a reputable dumpster company in your area.
We offer the best dumpster rental and cleanup services in Greeley, Colorado. We also offer roll-off dumpster services, residential & commercial cleanup services, small & large dumpster rentals, construction cleanup, waste containers, junk removal dumpster services, demolition removal dumpster services, & much more.